Calming Kids Staff
CALMING KIDS has attracted an exceptional team of yoga teachers, authors, and administrators all working to support the CK mission.
The video to the left is a testimonial from a school principal of our award winning "Anti Bullying Teaching Methods".
Meet The Team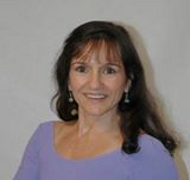 Dee Marie
Founder, Executive Director, Author, Yoga Teacher Trainer, CYT
Dee is the Creator and Director of CALMING KIDS: Creating a Non-Violent World. Dee has a master's degree in Child and Motor development from NYU and is a certified health instructor from the American College of Sports Medicine. She is a certified yoga therapist working with all ages and abilities teaching yoga, relaxation, meditation and self regulation since 1986. Dee Marie is the SAVE (Stop America's Violence Everywhere) representative for the State of Colorado nominated by the American Medical Association Alliance. Dee is the author of several yoga booklets for children and teens. Along with Gina Kane, she is the co-author of the book Finding Calm in a Moment.
Heather Sandine
CK Office Coordinator
Heather joined CK as the Office Coordinator in November of 2020.  She has helped numerous children improve their self-regulation skills using CK strategies and is passionate about helping teachers to access CK and other programs that positively impact students' mental and emotional health.  Heather has a Bachelor of Science in Applied Learning and Development from the University of Texas at Austin and has worked in schools throughout Colorado and Texas from 2004 – 2020 as a special education teacher, general education teacher and program director.  In her free time she enjoys hiking, cycling, and gardening.
Gina Kane
CK Board Member, CK Yoga Certified Teacher, Author, Lecturer
Gina Kane is a certified CALMING KIDS Yoga Teacher and board member, who worked as a pediatric Occupational Therapist from 1983 to 2015. Her love for yoga began in 1995, with numerous trainings to follow, including: Yoga for the Special Child, Integral Yoga Teacher Training: Levels I and II, and certification in Structural Yoga Therapy.  Her passion for children's yoga includes a strong belief in the importance of breathing and meditation practices, as all children deserve to know that they can find contentment and peace by going within vs. relying on others or on external sources. With Dee Marie, she co-authored the book Finding Calm in a Moment.
Analiese Ross
Marketing Consultant
Analiese consults with CK on marketing our products and raising awareness about our brand, offerings and mission. She has a Bachelors of Science in Business Administration and Marketing from the University of Colorado. Prior to her work at CALMING KIDS, she worked as a gymnastics, dance and cheerleading coach for athletes with special needs.  She has always been passionate about health and fitness and she loves working with children.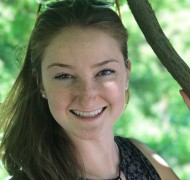 Olivia Murphy-Welconish
Social Media Marketing Outreach
The seed for Olivia's passion for yoga and mindfulness was planted by Calming Kids back when she was in first grade at Heatherwood Elementary School in Boulder, Colorado. Today, she is the Calming Kids Instagram Coordinator and hopes to one day become a certified yoga teacher herself. Currently, Olivia lives in Gunnison, Colorado where she is pursuing degrees in psychology and philosophy at Western Colorado University. She enjoys rock climbing, skiing, and singing for the University, traveling across the state with her Cambers Singers Choir.
Raphael Minot
CK Yoga Instructor
Raphi is in the process of completing his full certification in Calming Kids. Yoga has been a lasting influence in his life, on and off. For the past six years, yoga has increasingly become his lifestyle. He practices at the studio as often as he can, brings yoga into daily activities, and explores how an adult class can be applied to yoga for adolescents in a classroom. In addition, he is fascinated by the neurology of mindfulness and exercise, and the benefits of finding flow states. Raphi graduated with a Bachelor's in Psychology from Colorado University, Boulder, and looks forward to returning for a Master's degree. Previously, he assisted in teaching youth Aikido for five years. His background includes theatre, martial arts, and gymnastics. Currently, he teaches at Shiloh House for at-risk youth for CK. When he's away from his mat, Raphi enjoys running, writing, and listening to music.
Cory Potash
CK Yoga Instructor
Cory is a 200 hour Certified Adult Yoga Teacher and has trained in the CK technique since 2014. She enjoys teaching an eclectic variety of yoga, particularly Yin and gentle Vinyasa, to all ages. She especially enjoys working with teenagers and under-served populations. Currently, Cory teaches at Naropa University in Boulder, CO. Cory likes to connect the importance of yoga "on the mat" to life "off the mat".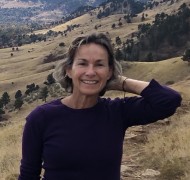 Margie Robinson, MSW, CYT
CK Certified Teacher
Margie has been practicing yoga for over 25 years.  She has a Masters Degree in Social Work from the University of Denver and a spent her career working with children and adolescents with mental health challenges.  Margie recognizes the value of yoga as a tool to assist youth in managing their emotions and behavioral and social skills.  She received her first certification as a yoga instructor in 2011 and has received additional certificates to teach meditation techniques, therapeutic yoga interventions, and most recently, the Calming Kids curriculum.  Margie has been teaching yoga to children for the past 8 years.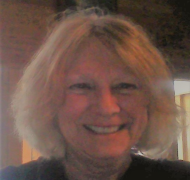 Zoe Kowalchuk
CK Certified Teacher
Evergreen, Colorado
Zoe Kowalchuk has taught in the Jefferson County elementary schools as a CALMING KIDS certified teacher. She has a BA in Education, and has been a certified yoga instructor for over 30 years, as well as being a yoga therapist. She has the seen the benefits of teaching yoga in the schools, with higher test scores and happier, calmer kids. She does this work because it is needed in the world.